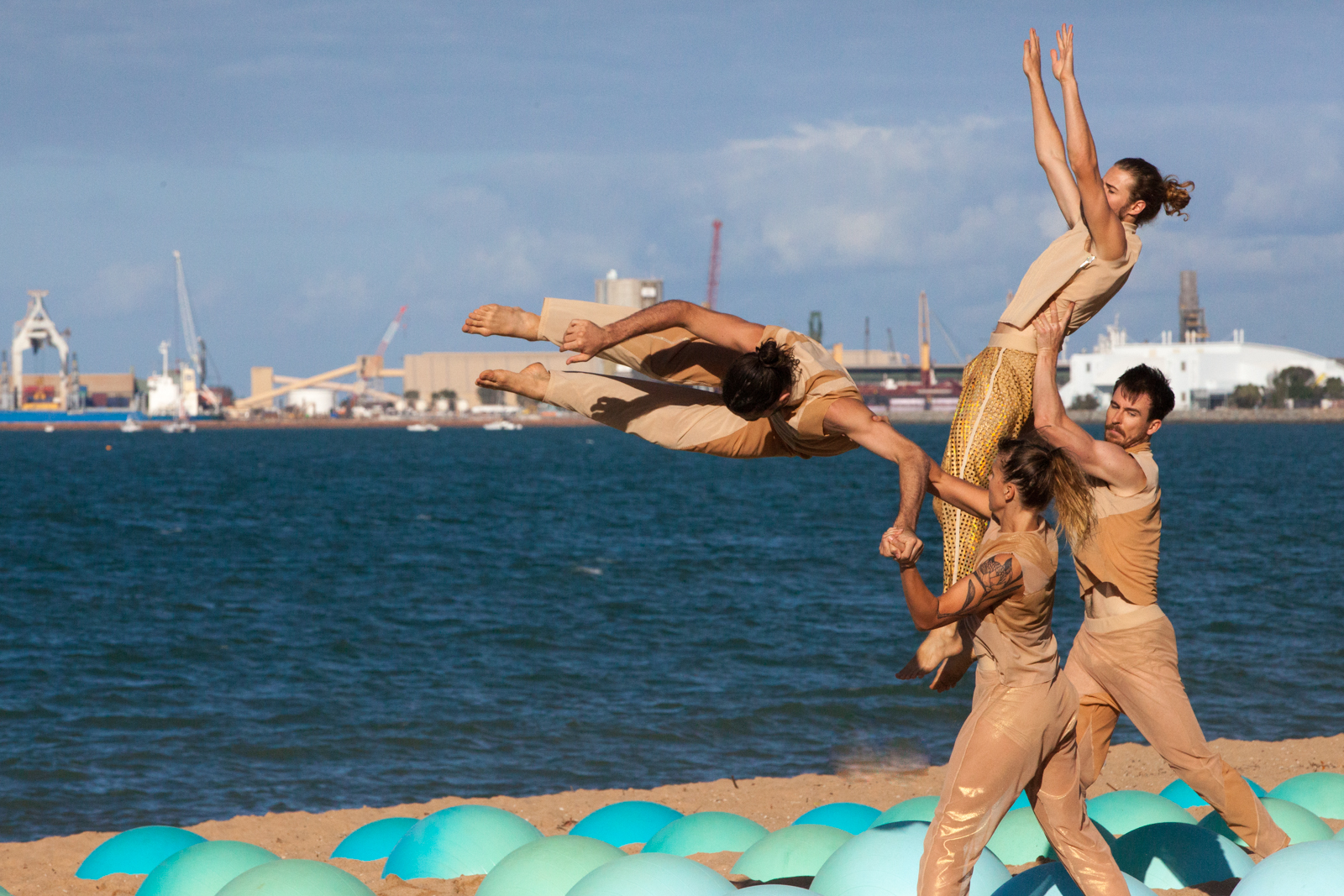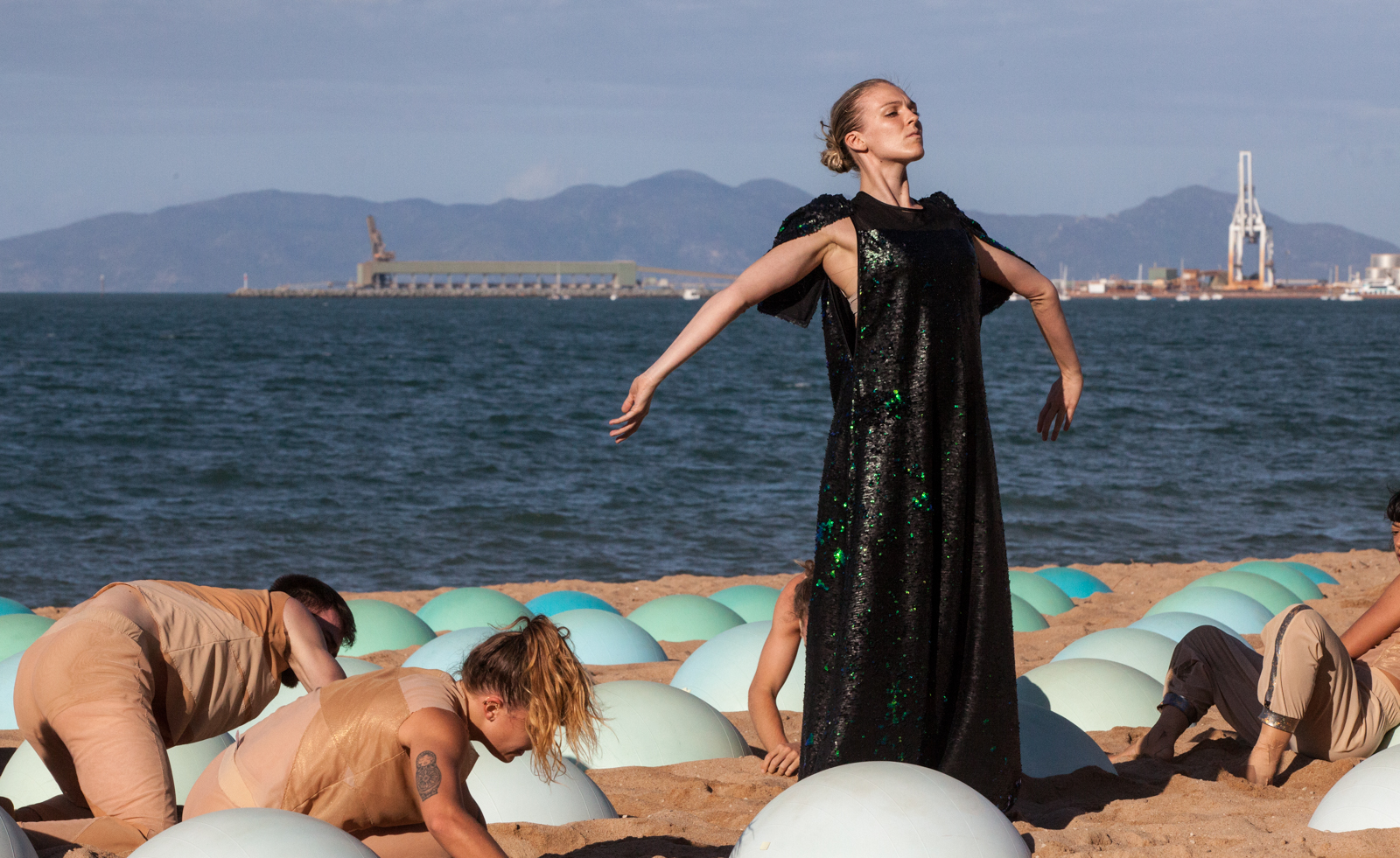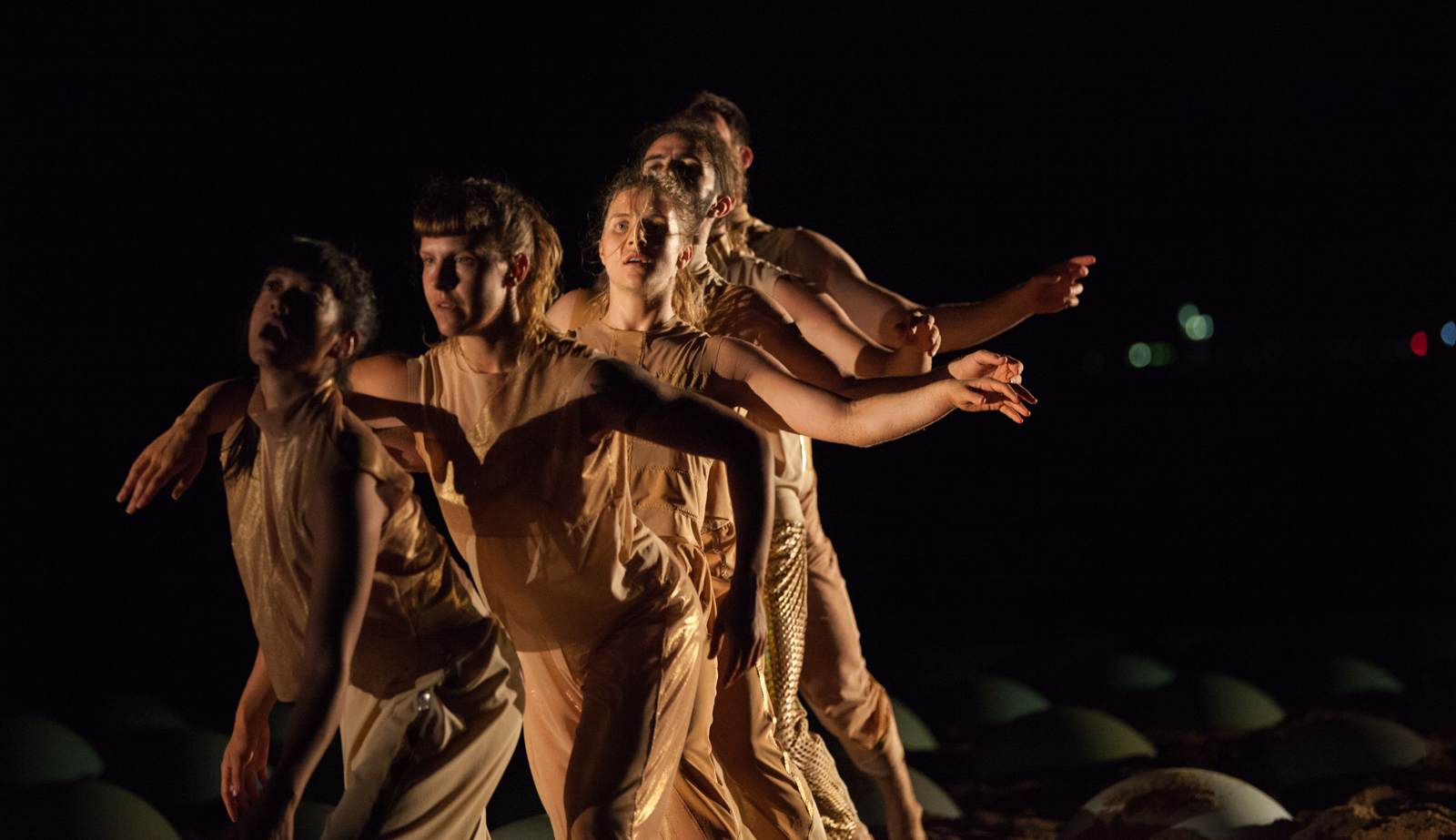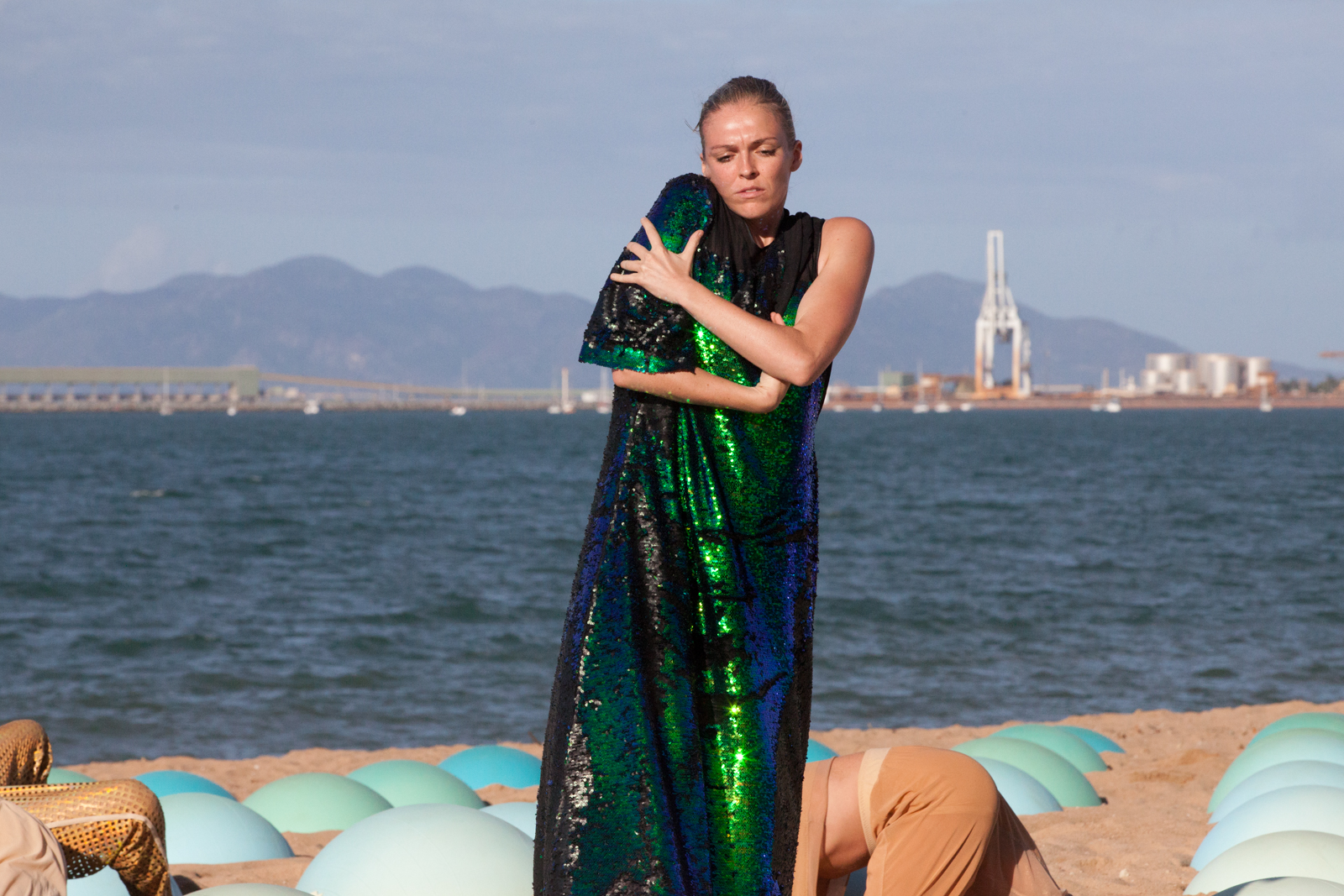 CREATED BY KYLE PAGE AND THE URAB DANCERS OF PORUMA ISLAND
"the choreography was such that the sounds could have been made by the dancers' bodies themselves – every bass note and rise in rhythm fit perfectly with the performers' movements." - Huxley Press
Performed along a beautiful stretch of the Townsville Strand, Tectonic unites sculpture, movement and sound in a dazzling site specific performance presented as part of the 2017 Strand Ephemera. Dancenorth joins forces with the Urab Dancers from Poruma Island, Torres Strait for the creation of this bold new collaboration.
With the Coral Sea and Magnetic Island as the backdrop, and featuring 180 fit balls buried in the sand; Tectonic is unlike any dance show you have seen before. Micro-trampolines ignite the performance and the dancers as they run, bounce, flip, soar and ricochet across the stage. The fitballs remain buried for the duration of the festival, providing a large-scale interactive installation for the public. Performances will be held each evening throughout the Strand Ephemera Festival, on the sand next to the Strand Rock Pool and Arcadian Surf Life Saving Club. Workshops will also be held during the day within the Dancenorth installation space, offering the community opportunities to engage with the artwork.
Tectonic provides a fertile platform for the sharing of culture, custom and tradition through story, song and dance.
Cast, Crew and Creatives
Director / Choreographer – Kyle Page
Rehearsal Director – Amber Haines
Lighting Designer – Tom Wright
Composer - Alisdair Macindoe
Set & Costume Designer – Andrew Treloar
Dancers / Choreographers – Samantha Hines, Mason Kelly, Jenni Large, Ashley McLellan, Georgia Rudd, Felix Sampson, Jack Ziesing