Dancenorth's cultural exchange on poruma island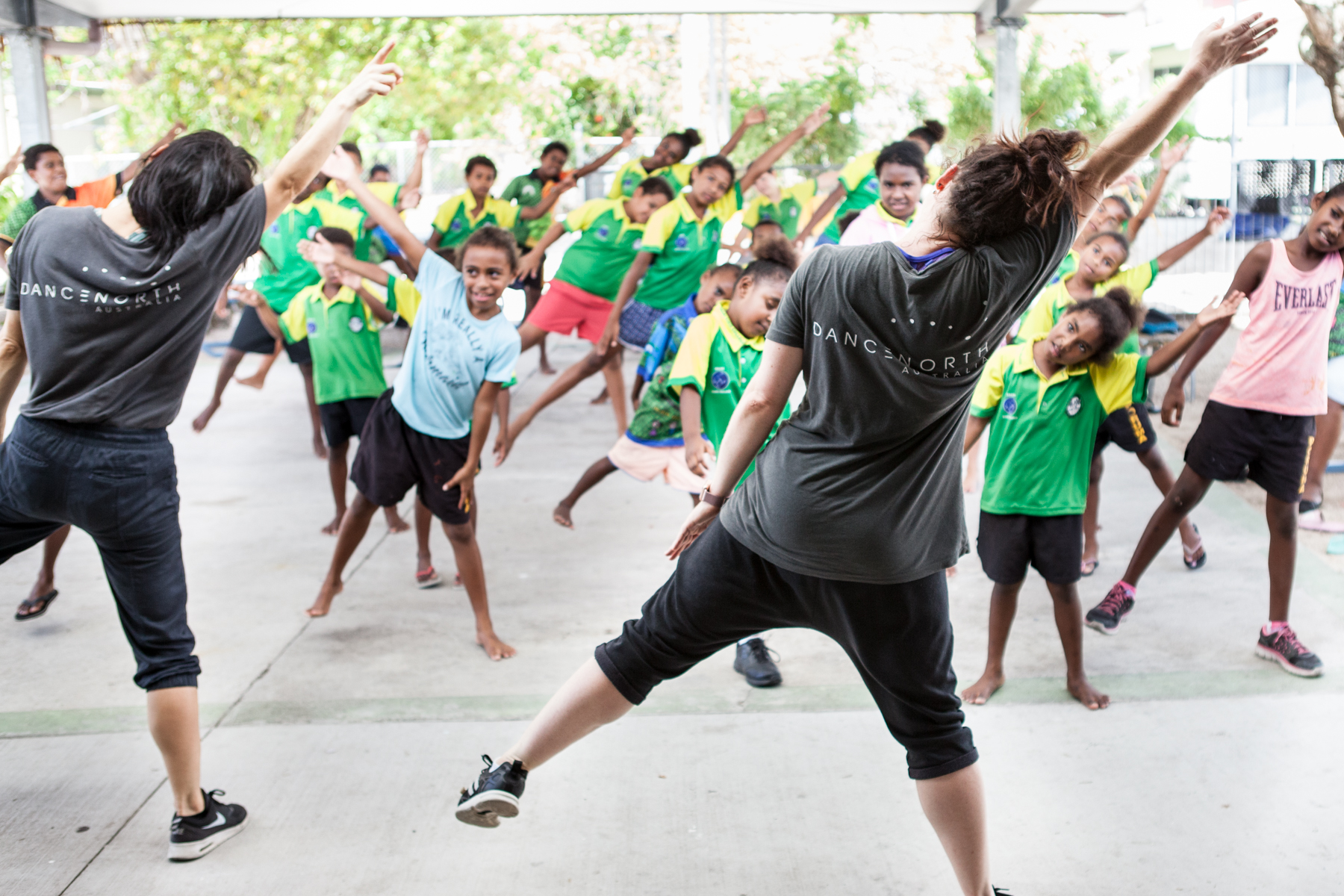 The Dancenorth Education and Outreach team have recently returned from a wonderful week of cultural exchange on Poruma Island, working with the incredible students from Ngurpay Lag Primary School.
The week was spent exploring, sharing and learning alongside the Poruma Island Community. The Dancenorth team facilitated workshops that explored the Company repertoire whilst encouraging creative thinking through contemporary dance techniques.
"Our time on Poruma Island was incredible, it gave us the opportunity to reconnect with the community once again who welcomed us back with open arms. We immersed ourselves in to the daily life of the community and were able to experience and embrace the local culture. This exchange enabled space for healthy conversation and the freedom to throw ourselves into the island way of life. We feel very humble to have had this experience once again and look forward to next year's visit." says Dancenorth Education and Outreach Manager Susan van den Ham and Education and Outreach Coordinator Andrea Dighton.
"I cannot stress enough the fantastic opportunity that Dancenorth provides my students with their visit to us every year. This is an outstanding program and boosts not only my student's physical activity but their overall confidence and well-being. So often we get over-looked up here in the Torres Straits, especially as we are on an outer island, due to the distance from the mainland and the cost in travelling up here. To have a long standing commitment from Dancenorth is awesome! All the staff were amazing and Dancenorth should be very proud of their commitment and love that they not only show my students but the whole Poruma Community. The evening performance that they organised was just fantastic and the parents, families and wider Poruma Community have not stopped talking about it. Once again thanks Dancenorth and we look forward to seeing you next year." Says Poruma Ngurpay Lag Head of Campus Deb Steele.
Dancenorth would like to thank Phillemon Mosby, the Ngurpay Lag Primary School staff and students, the Urab dancers and the Poruma Island community for welcoming us as part of your family.