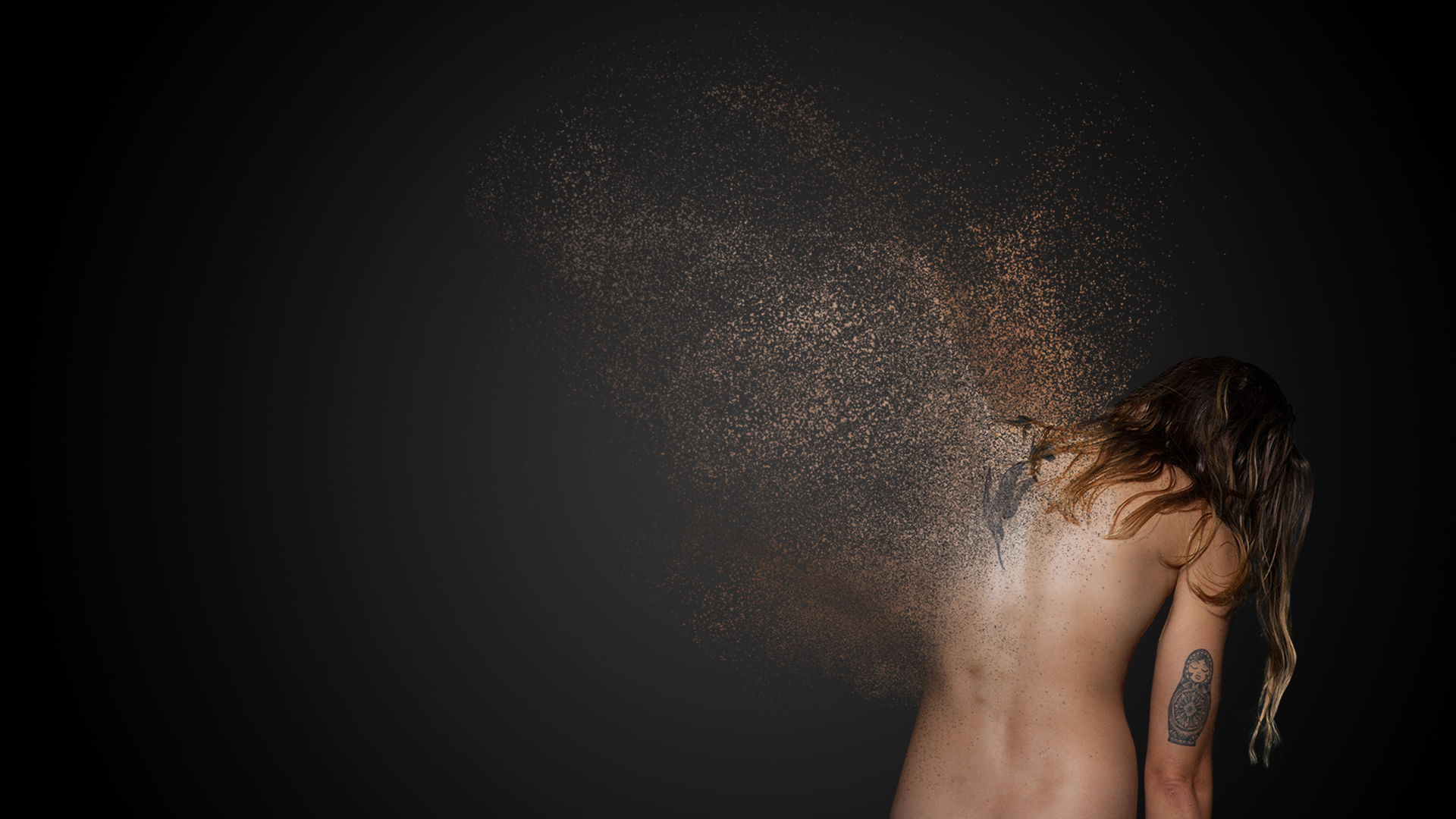 DANCENORTH WITH LIMINAL SPACES
CREATED BY AMBER HAINES AND KYLE PAGE
★★★★½ "Dust is an exquisite work; a powerful piece of contemporary dance that flirts with potentially heavy-handed imagery but never succumbs to the obvious or the banal. Cohesive and fluid, it integrates movement and design beautifully." – ArtsHub
Dancenorth presented the World Premiere of audacious new work Dust at Brisbane Festival 2018.
Dust is an adventurous new collaboration created by Dancenorth's Artistic Director Kyle Page and Associate Artistic Director Amber Haines, featuring live violin by Canada's Jessica Moss (Thee Silver Mt Zion) and an architecturally designed set by award winning Liminal Studio. Dust is as an investigation into the architecture of passive personal, social, cultural and political inheritance.
Upon birth, we arrive into a world in which those who precede us determine everything.
From this lottery of birth we inherit the architecture of both restriction and opportunity in countless manifestations. Structures, barriers and borders pre-exist, and past tense illuminates both our present and future thinking…
"Following multi-award-winning Attractor at last year's Brisbane Festival, which has enjoyed international success as well as acclaimed home seasons in Adelaide, Melbourne and Perth, we're confident that we've got something really special on our hands with Dust." - David Berthold - Artistic Director, Brisbane Festival
cast, crew and Creatives
Directors / Choreographers – Kyle Page and Amber Haines
Set Designers / Architects - Liminal Spaces / Elvio Brianese and Peta Heffernan
Lighting Designer - Niklas Pajanti
Composer / Musician - Jessica Moss
Composer / Sound Designer - Alisdair Macindoe
Costume Designer - Harriet Oxley
Dramaturg - Gideon Obarzanek
Lighting Technician- Thomas Roach
Dancers / Choreographers – Samantha Hines, Mason Kelly, Jenni Large, Ashley McLellan, Georgia Rudd, Felix Sampson, Jack Ziesing